Critic's Review
Review 8/31/2012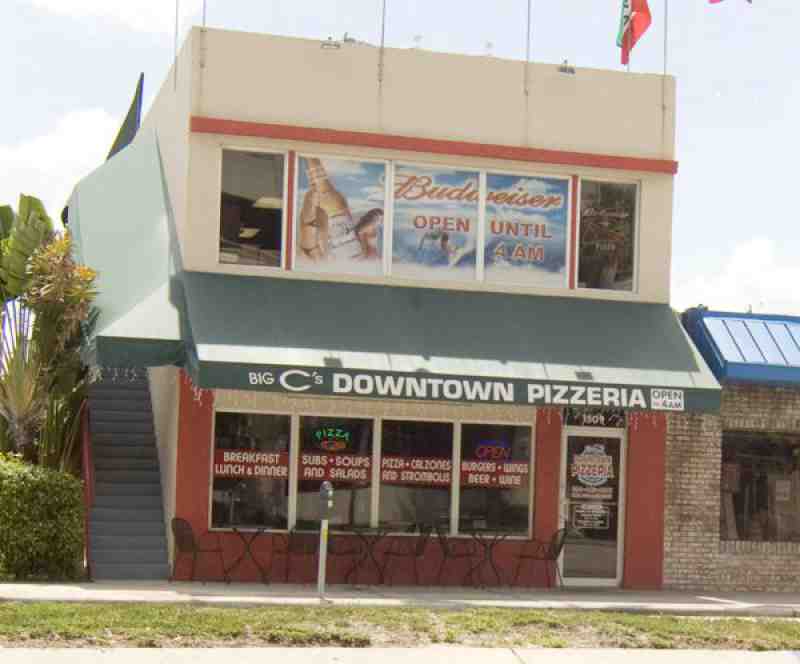 Big C's Downtown Pizzeria is best known for its late night delivery. Want a Gyro delivered to your condo or hotel room at 3am on a Tuesday night? Big C's is the place.
The place itself is your typical pizzeria with a long counter and a handful of tables and chairs if you want to eat your slice at the store. The majority of their business is take out and delivery, so they're not set up for any sort of fine dining. They do seem to have some sort of room upstairs but I'm not sure whats going on up there.
The pizza is pretty good, and is certainly worthy of a late night snack, particularly when nothing else is open.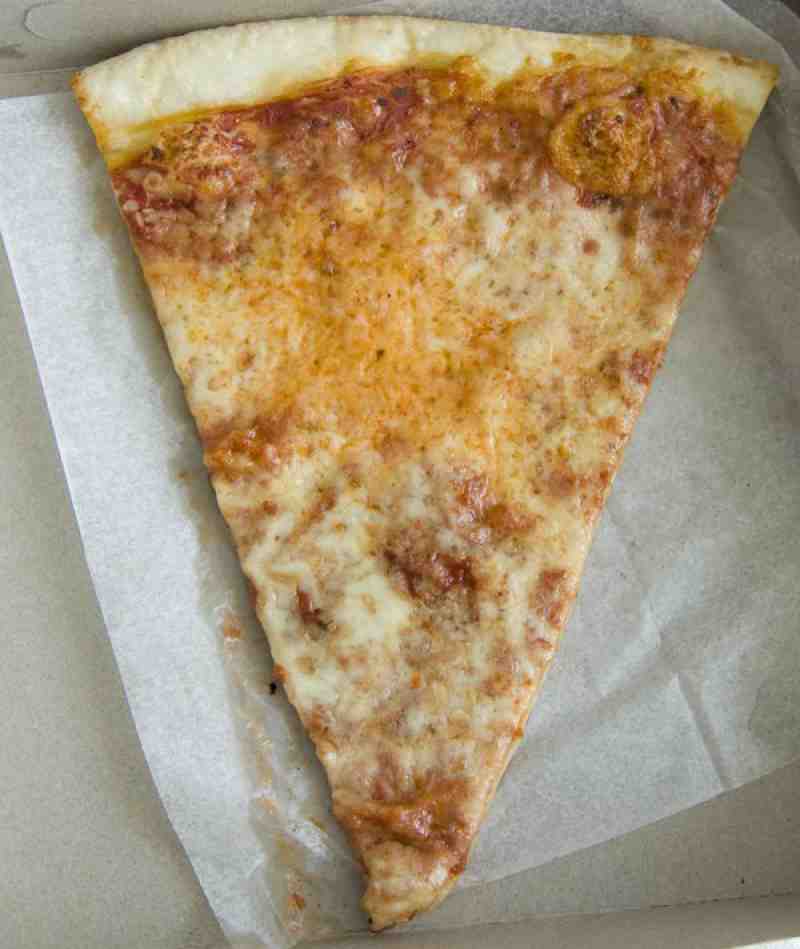 The crust and cheese is very good. What I do find interesting is that I found a basil leaf under the cheese; the only other place I can ever remember such a thing was with the Big Wheel Pizza slice, which used to be just a few blocks away. Were they sharing recipes? Just seems like a coincidence.
Big C's isn't just about Pizza. their menu is huge. Most recently I had a Veal Parm Sub; a 6" sub is $6.25.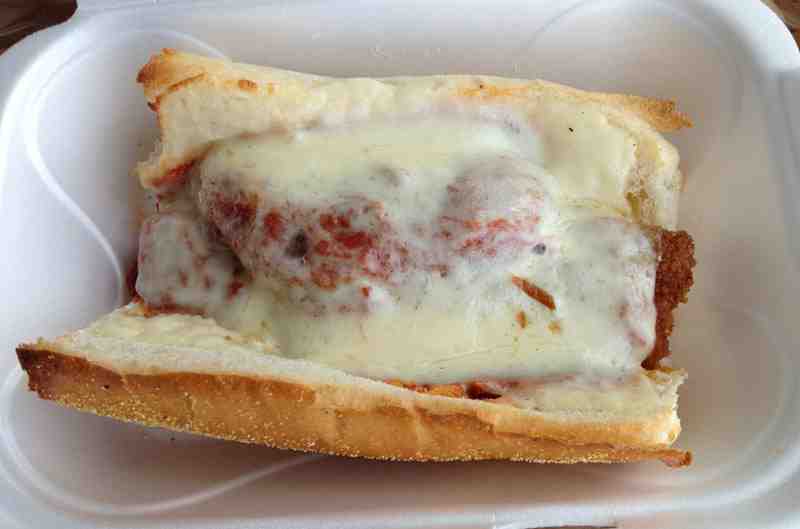 Not a bad size sandwich. The veal is pretty heavily breaded, but they don't cheat you on the cheese. A pretty good value.