Charley's Crab is gone and Chart House has popped up in its place. Both brands are owned by Landry's Restaurants, and they decided that Chart House had more national brand recognition than Charley's Crab which is a regional brand. Its not clear why they'd want to replace one high priced seafood restaurant with another high priced seafood restaurant, but they did.
To those of you who've been to Charley's Crab before, you won't see much that's new. The inside is the same as it was before except its been given a color makeover. The new colors are green and yellow and various shades within. As a straight dude I have to say it doesn't appeal to me. I liked the decor better before.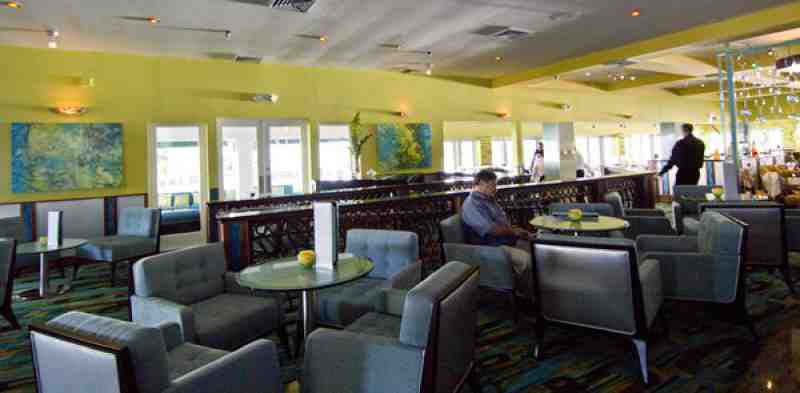 They never actually closed Charley's Crab; the transformation took place while remaining open. On Monday they opened as Chart House, with the same staff and a different menu. While it might be good for business to stay open during remodeling, the downside is that all of the things wrong with the old place remain with the new place. They still have the same 24" TVs at the bar that seem so very 2003.
I stopped by for Happy Hour to find that their Chart House happy hour is exactly the same as the Charlie's Crab happy hour, with the same bar menu and specials. Also the same regulars; a 65+ crowd. I hadn't sampled the bar menu so I ordered up some Firecracker Shrimp and Fish Tacos. The Shrimp are $6 and the Tacos are $5. They're special happy hour apps and are proportionately smaller to the price. Blue Moon, Yuengling and Stella Artois are $4.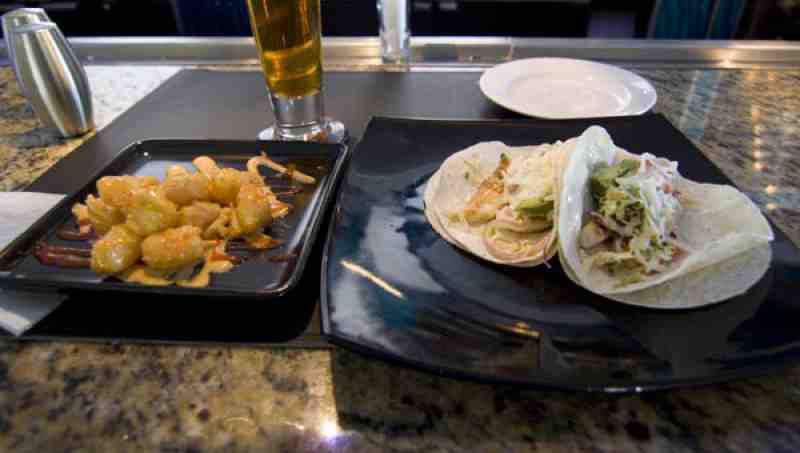 The shrimp are tempura fried and served with a kim chee sauce. They're pretty spicy. While they were ok, its not the kind of appetizer I'd expect to get at a high-end restaurant. Its something I might expect to get at Bonefish Grill. I didn't care for the tacos at all. They were simply devoid of taste. They're served with a double soft taco shell which was too chewy; I don't think they were stale but they were too stiff. I would have liked to shed the outer shell but they were stuck together with some sort of sauce, so you can't separate them without making a mess.
The menu includes both fish and steak and the prices are quite high. I can't see anywhere that they advertise that they serve Prime or even Dry Aged meat. If they're selling a choice 8oz Filet Mignon for $31. and a choice 10oz Prime Rib for $27 then their prices are pretty high compared to other choices.