Critic's Review
In a world where Dunkin Donuts and Einstein bagels are slowly taking over the breakfast bagel business, there's Chesapeake Bagel Bakery. Its what you might expect; a breakfast and lunch place where you can get egg sandwiches or deli sandwiches on bagels. The first thing I noticed when I walked in was that it smelled just like a pizza place.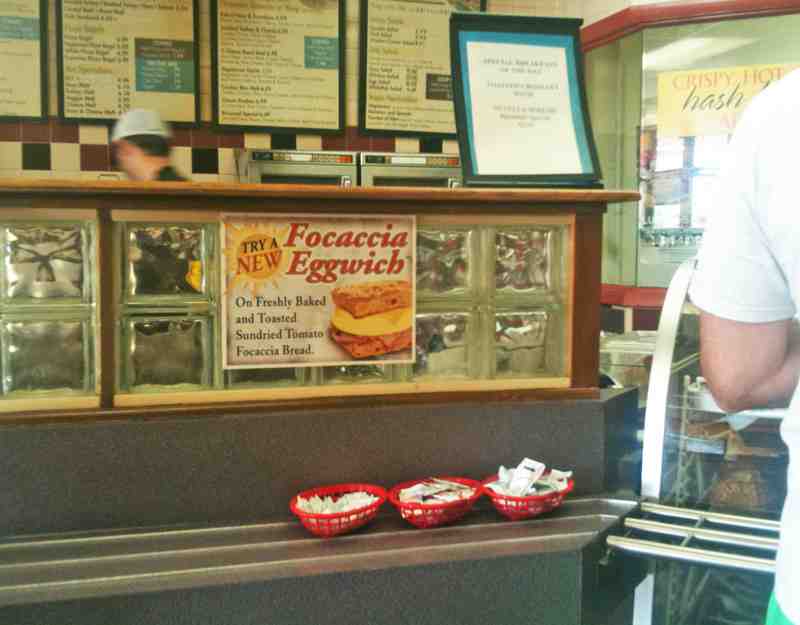 I was looking for a paper menu and the counter person informed me that they don't have menus; only the menu on the wall. I wasn't necessarily looking for a paper menu as much as I was trying to avoid having to read a menu on a back wall that I couldn't see very well from the rear of the store. It was morning and they had all of the standard egg, ham, sausage and bacon combinations. They also had an advertisement up for their 'Foccacia Egg Sandwiches'. The All-American came with eggs, cheese and Virginia ham, which seemed about right to me.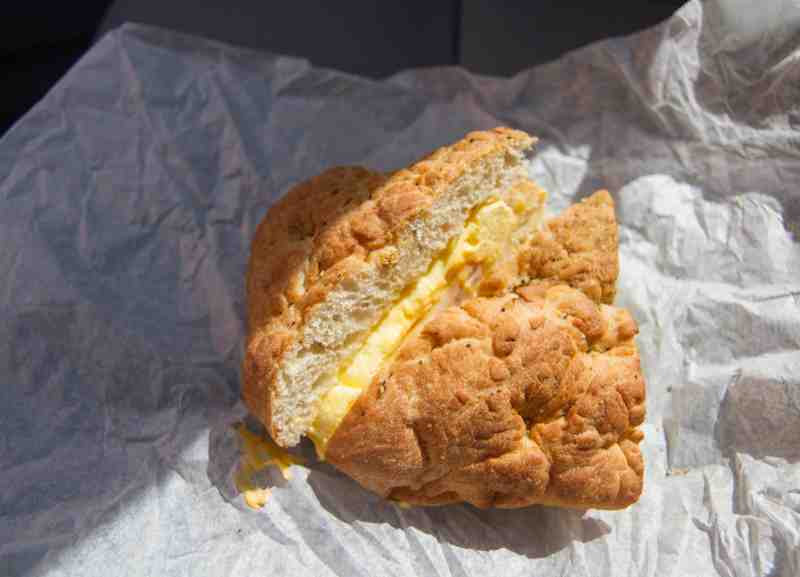 I'm not sure that the herbs in the foccacia were exactly right for an egg sandwich (I sensed some rosemary), but it was pretty nice bread. The eggs of course were microwaved so it wasn't quite as good as a deli sandwich with an egg yolk. But I'd have to say that it was a pretty good breakfast sandwich.
They have a coffee setup where you can make it up yourself, and they had some Chocolate Macademia flavored coffee. The coffee was on the weak side. They do have Splenda and the coffee center was well stocked with just about anything you'd need.
The service is a bit amateurish as there are younger folk running the place, but in the end they get it done. They have tables so you can eat in a well as take out.