Description
Originally billed as The Eatery, they've committed to signs that say Nu Ristorante, so we can assume they've settled on a name, although there has been no legal filing for use of this name. The original application was filed in 2010; the restaurant is owned on paper by Donna Krilich, wife of Robert Krilich, Jr, who is the son of a big-time developer in Chicago and seems to have had some brushes with the law. They own a Marina and restaurant in Lake Tahoe and live in a gated community on Flamingo Drive.
Google Robert Krilich Jr and Donna Krilich and you'll find hours of interesting material. No word on whether or not they know how to cook. The restaurant in Tahoe is named The Fresh Ketch; there's some pretty scary looking food on Yelp.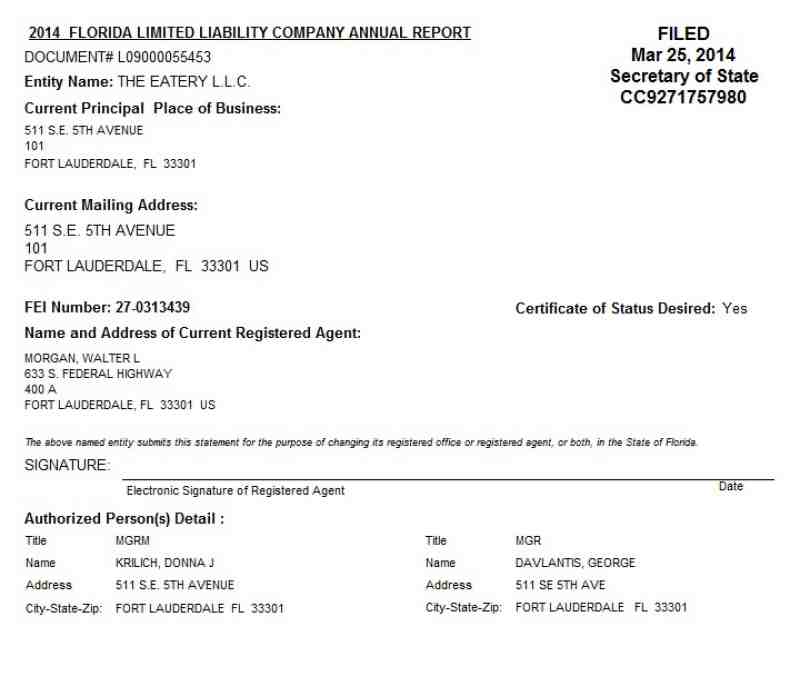 The original application had an address in Chicago. Donna J Krilich has a phone number with a 530 area code associated with her, which is Lake Tahoe. So these are the "facts" that are available.