Critic's Review
Seasons 52 is one of those restaurants for other people. You know who I mean; those people who drink alcohol until they pass out but who get all freaked out if their spinach is sauteed in olive oil. The concept here is calorie control; they "pledge" that no menu item has more than 475 calories. If calories mattered they'd have a point; it seems to me that its just a good excuse to limit portions and charge the same as other places.
The restaurant itself is done in medium tone wood and modern fabric patterns on the chairs and booths. The bar has 2 very small TVs; there's no TV watching from the longer ends of the bar. Clearly whoever designed this place doesn't want you to watch TV. It's certainly not the place to come to watch a game.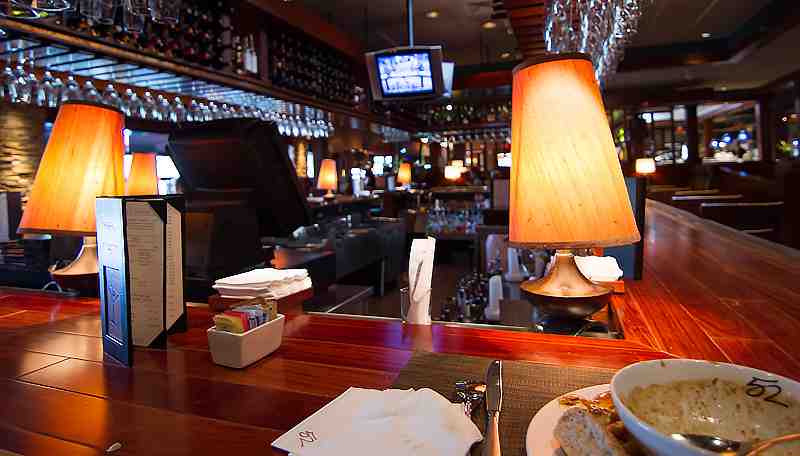 I'm on a "slow-carb" diet and one thing about this place is that you can find something that fits a strange diet. I opted for a bowl of buffalo chili and the grilled trout; subbing broccoli for the potatoes. The beans in the chili would provide the fiber needed for the meal.
They offer an 8oz "cup" or a 10oz "bowl" that's only $1 different in price. Its pretty silly if you ask me. Clearly they want you to buy the bowl.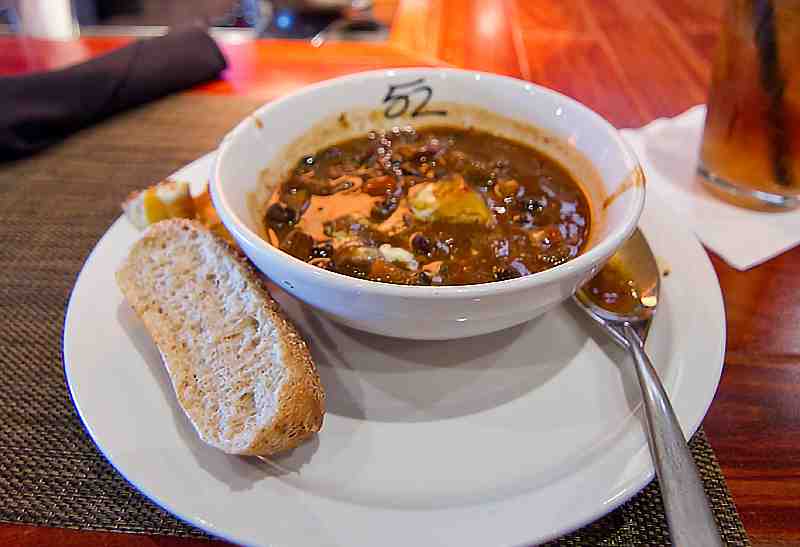 The chili includes corn bread that they stick in the chili; I'm not sure how the cornbread fits the healthy concept but I took it out. It was more of a soup than a chili; very loose. Pretty spicy and not bad. I'd call it a cross between soup and chili,
The trout looked like a very big filet, but it was very thin; a bit overdone at the edges, mainly because of the thickness. It was all very bland; no sauces is the key to low calories.
I asked for butter for my vegetables; sorry, there's no butter at Seasons 52. Say what? I had to ask for salt and pepper. The salt shaker had 1 hole. More portion control. Taking off the top solved the problem. Good grief.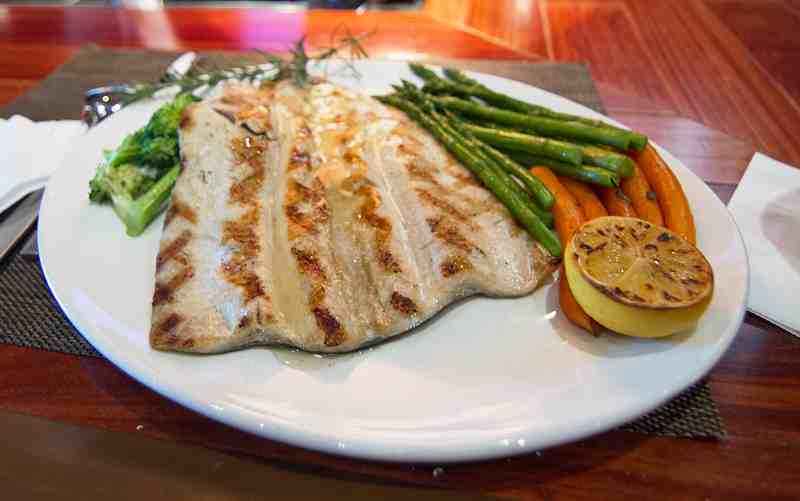 When I got home I checked their nutrition chart to see how many calories I had, not that I care (I can eat as much as I want on the diet). They claim that the Chili is 370 calories and the Trout is 390 calories. I assume that included the potatoes that I didn't have, but I'm sure they don't give you much. Say 340 so I had 710 calories plus the 1 packet of sugar in my iced tea. A pretty hefty lunch.
I spot checked a few items and their numbers don't add up, so I'm not sure I trust any of them. Fat is 9cal/gm and protein and carbs are 4cal/gm. Check out all of the carbs in some of their fish dishes? What's the point of eating fish if you're going to have as many carbs as in a bowl of pasta?
My summary of this place? They'll give me a shot of alcohol but I can't have butter on my broccoli. In an effort to hit some arbitrary threshold for calories, they prepare the food in a way that doesn't taste very good. It's a trade off I have no interest in making.