Critic's Review
It was just a matter of time before this place went down; Smashburger will be taking over this location.
******
When this place first opened, I thought it was pretty decent, but overpriced for a burger joint. I noticed recently that they, like everyone else in town, have switched over to the Certified Angus Beef (CAB) program. Not only were they selling CAB, but their burgers are CAB prime. This is a curious program to me, because the USDA does not grade ground beef. But as far as ground beef "programs", CAB prime is supposed to be as good as any program available.
Inside, the place is "designer", much like the BurgerFi joints. I have a feeling that one of them copied it from the other.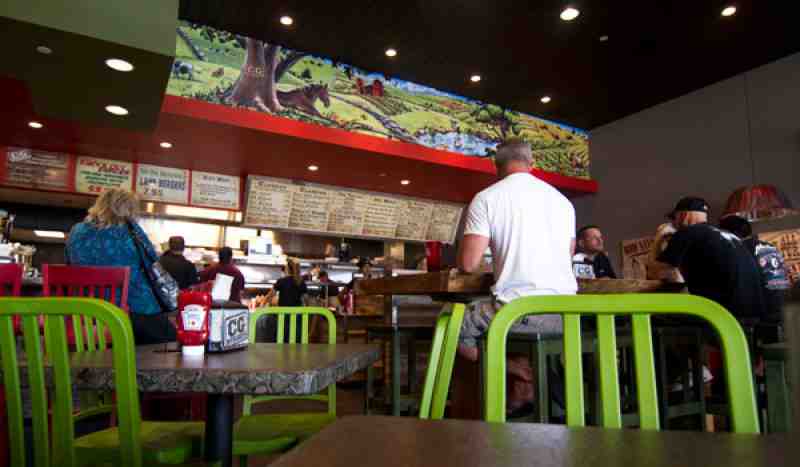 At 3pm the place was stone dead; I ordered a double prime, which is either 2 3oz patties or 1 6oz patty. I went with the 6oz single patty, medium rare, with lettuce, tomatoes, grilled onions and cheddar cheese.
While I was waiting, I noticed that they've gotten rid of the salad bar, and they've substantially raised the prices of their wings. 6 wings for $7.95 seems excessive (considering it was 10 wings for $7.95 last time I was here). The girl brought my burger to where I was sitting and I was off.
When I got home, I examined it closely; the burger was a pre-made patty. I'm not sure if they get them that way from the CAB people, or they have a machine of their own, but a box-style patty is always a disappointment. I added some Heinz Ketchup and a grind of sea salt.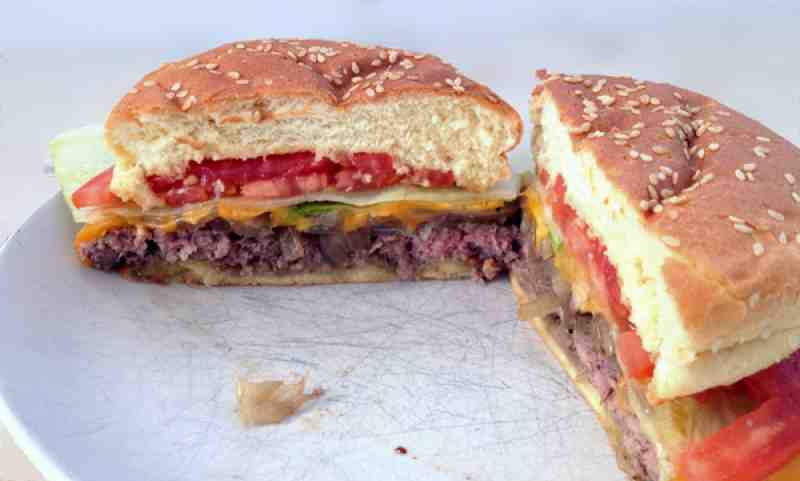 The tomato slices were nice and ripe, but this was a very pedestrian burger. The buns aren't good; too dense. I tried the burger with the bun, without the bun, with just cheese. But it really had no taste. This burger wasn't nearly as good as burgers I've had at CG before.
Maybe it's time to dump these stupid CAB burgers and go back to making nice greasy hamburgers with 80/20 ground beef? They're paying a premium price to try to gain a marketing advantage; to try to convince you that you're eating a better burger, but the truth is that they don't taste better. And If you're going to eat 1000 calories, it better be good.
Also, I'd previously reported that their "hand-dipped gelato" shakes were great; however their new menu has removed the description of the shakes. So I can only surmise that they're not the same as they were before.
Photo Gallery