Morton's is a place in Fort Lauderdale that's easy to forget about. While it's walking distance from Las Olas, it's out of site and also out of mind.
Prices at Morton's are generally out of control. Their Porterhouse for 1 is $55 and their porterhouse for 2 is $110. So much for economies of scale. But if you don't want to pay $17 for their cheeseburger, you can come to the bar during "Powerhour" and get some of the best deals on the street.
While you won't get to drink what you want, but they have some "bar bite" specials for $5 and $6 that are worth a look.
Venue
When is it?
7 Days Open-6:30pm and 9pm to Close
The Deal
You can get "select" wines for $6.50. They have one wine in each of the popular categories. They have select martinis and cocktails for $7.50 and a number of beers for $5 (What hard times are these when $5 for a Bud is a happy hour price). But the big attraction of this happy hour is the bar bites menu. Seven items priced at $5 and $6, and they also have oysters for $2 a pop or a colossal shrimp cocktail for $4 per shrimp.
What We Got
BV Coastal Cabernet $6.50
Mini CrabCake BLTs $6
The crabcake sliders are mini crabcakes with crisp bacon strips, iceberg lettuce and a tomato slice on a nice, soft slider bun.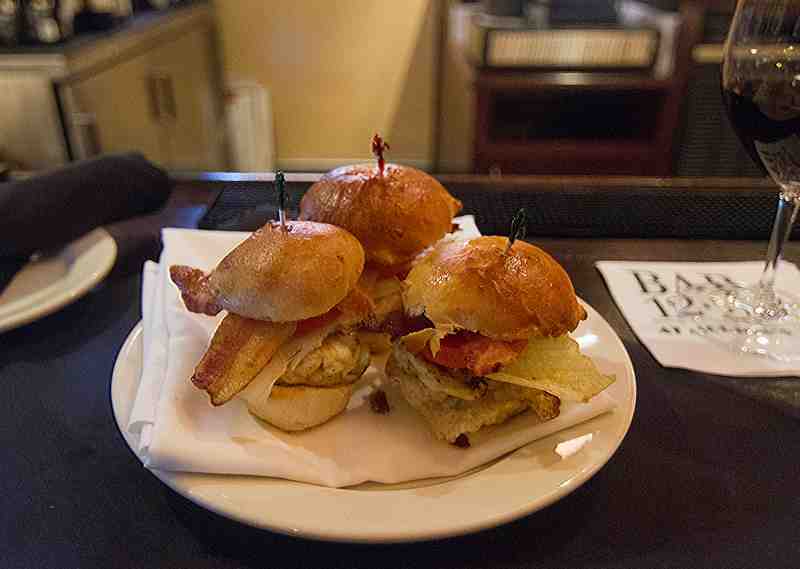 On a previous visit, we tried the Prime Cheeseburger Sliders, also for $6.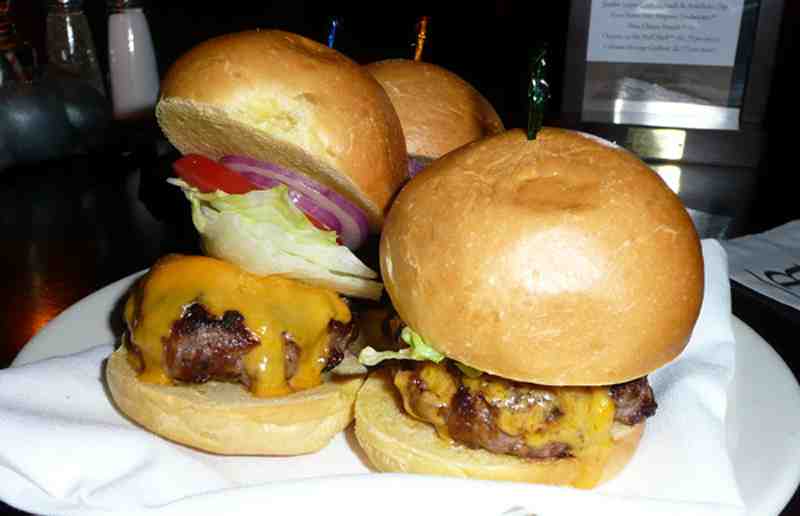 The Verdict
If Morton's were just another restaurant, then you might think that the happy hour prices here were "pretty good". But Morton's is a high quality restaurant and the prices at happy hour are a great deal. While I don't like that their early happy hour ends at 6:30, after 9pm this is the only place "near" Las Olas that has a late happy hour. So you can pay $4 for a meatball slider at Yolo or you can pay $2. for a prime cheeseburger or crabcake BLT slider here.
I've sampled all of the happy hour choices at one time or another (except for the iceburg wedges), and they're all very good. These apps are easily worth $10 each; and at Morton's, where you expect to pay 20% more, it's really a great deal.
The bar area is closed off from the dining room, and they have some pretty good TVs. So it's a good place to catch a game in a quiet, sophisticated environment while enjoying some late night specials.