Grill 66 is one of the many places in Fort Lauderdale that's easy to miss; it used to be part of the Hyatt (it's independent now) and it's located on the Hotel Grounds. To get there, you have to park in the Hotel lot. The restaurant does validate, so it won't cost you anything to park
The crowd is decidedly country club; older; think Truluck's without the piano music. The place is a bit stuffy; it doesn't really feel like a normal restaurant in Fort Lauderdale.
Venue
When is it?
Mon-Sat 5:30-7pm
The Deal
Drinks are 2 for 1. You'll get a chip with your drink and you'll need to cash it in before 7pm. They also have a bar menu (pictured). Bar menu items are 1/2 price at happy hour.
What We Got
Mich Ultra 2 for $5.50
Lamb LolliPops $8
Maryland Crabcake $7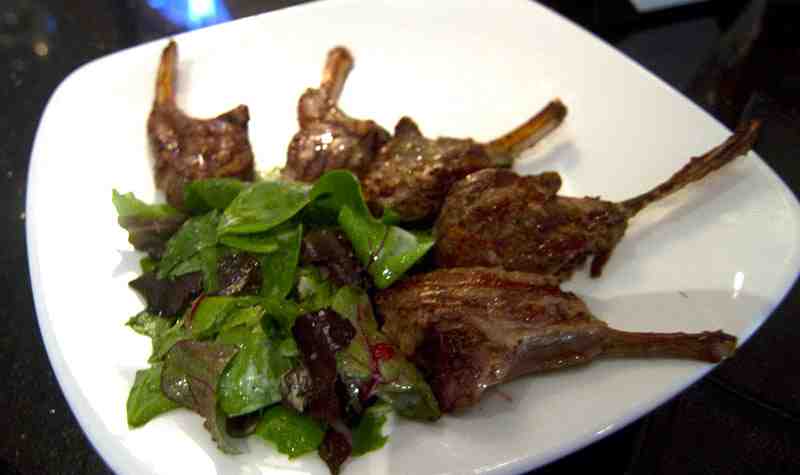 You got 5 mini lamb chops with a small salad with a nice dressing. Frankly, the lamb was ordinary; good but not outstanding. The salad had a very nice dressing. Usually I skip the weeds, but this was pretty good.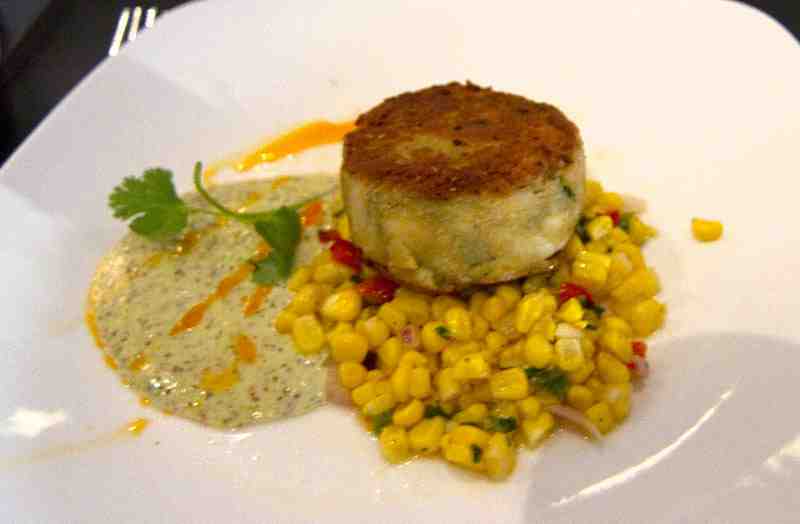 This is an outstanding dish from head to toe. The crabcake is deftly constructed; lots of delicious crab meat held together with a minimum of filler. I'm not big fan of "corn relish", but this was outstanding. Sweet corn, diced red and jalapeno peppers. The "sauce remoulade" was excellent as well. Kind of small for the $14 regular price, but a no-brainer for $7.
The Verdict
Grill 66 is kind of a strange space and I can't say that it's very comfortable. Like many hotel restaurants, the service is a bit odd if you're not a guest, as if my money isn't green. The deal here is very good, although I don't see why they won't cash in a chip at 7:10, particularly if you don't leave your seat at the bar. The bar menu is small; it would be nicer if they had more choices. But for $25. we had 2 quality apps and 2 beers at a top notch restaurant. With free parking, it's worth a try at least once.