I was buying some ground chuck today, and the display struck me so I snapped a picture. The difference in color between the "Ground Beef" and the Ground Chuck was substantial.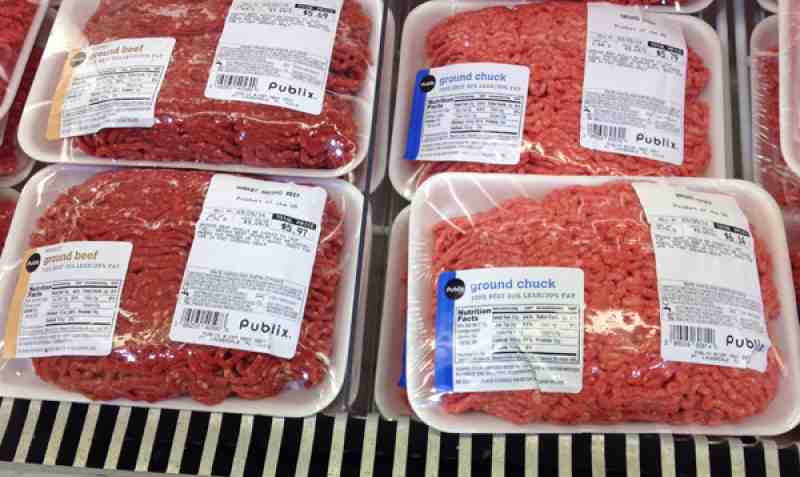 They've dropped the "Market" and just call it Ground Beef now. Anyone who thinks it's all the same is just plain wrong.
Original Article
Let me start this by saying that I think that Publix is a great organization and they have great stores. They have excellent variety, fair prices and specials on things that you actually want to buy. They don't make you get a "Card" to get the specials. No coupons. They just give you a good price. And at the Deli the other day I bought some Oven Gold Turkey, and they gave me a massive slice to taste; probably 60 cents worth of meat.
I hear people bashing Publix for one reason or another and I just think that they should go to Long Island, where Waldbaum's rips people off with their high prices and lousy service. I started driving way out of my way to go to Fairway before I moved down here; I couldn't deal with people I considered dishonest in their pricing.
That being said, Publix is starting to tick me off with their bogus meat offerings, particularly chopped meat. At least 3 times I've gone when they had something recognizable on sale, like ground round or ground chuck, and they didn't have any out. Instead they have what they call "Market Ground Beef", which is probably a euphemism for "anything we have lying around or couldn't sell last week". If they want to sell mystery meat and people want to buy it, fine, but what I don't like is that they never have what's supposed to be on sale.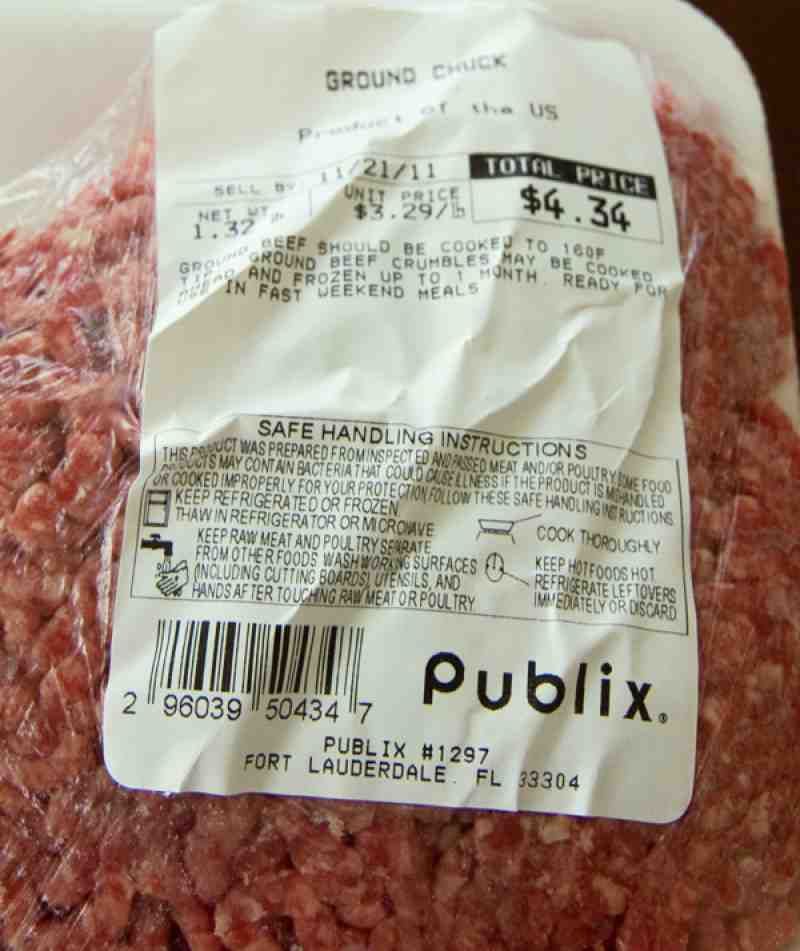 Yesterday was the kicker, because I wanted a burger. I stopped in the new Galleria store, and they had a big sign "Ground Chuck $3.29". Unfortunately, the display was stocked 3 deep with "Market Ground Beef"; they had some ground sirloin and "lean" ground beef for substantially more, but not one package of ground chuck. While I was standing there contemplating whether or not I wanted to pay $4.99 for ground sirloin, a dude in a hair net passed by and asked if I needed help. I said, "Well, you have ground chuck on sale but you don't have any out.". "There should be some", he said, but I said "No, you just have the mystery blend and I don't want that". He chuckled, and he said he'd make me some. Just as he headed into the back a women in a hair net and green shirt came over to me and said, picking up a "Market Ground Beef" package, "This is the same price and the same fat ratio". Are you kidding me? Do you think I'm a moron or something? Do you really think that your customers are morons?
I had to wait a bit for the ground chuck, but I got it and I made a pretty good burger with it. It shouldn't be that difficult.
Tweet