Critic's Review
Papi's is a little pizzeria in a place you wouldn't expect a good one; in a little dump strip mall next to a 7-11. The big problem with Papi's is that they don't seem to answer the phone; 2 previous attempts were aborted after getting no answer during normal business hours. Even this time, the first 2 times I called I got no answer. Finally, on the 3rd attempt, I got someone. I ordered an 18" pie with 1/2 sausage. They charge $2.83 for a topping ($3 with tax), which seems like a lot. They charged me $1.88 for a half.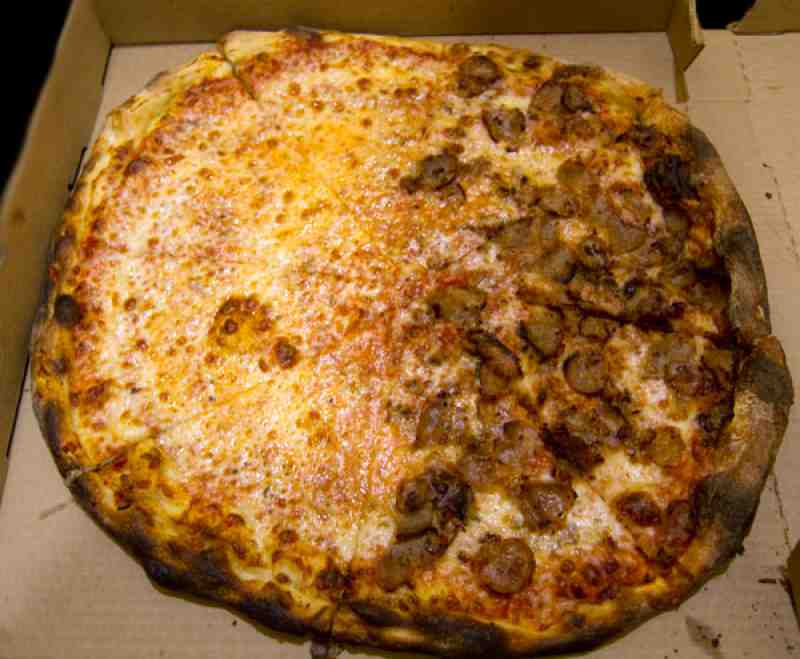 This is a big pie, and for a 1/2 item they gave me plenty of the good sausage. It was a little overdone, but otherwise a very good pizza.
At 4pm on a Wednesday afternoon there's no reason to overcook a pizza. Papi's is like many South Florida restaurants that simply don't take care in preparing their food. This pizza could have been a very good one, I think, if it was cooked just right.