Critic's Review
It looks like Rapaport is getting out of the sandwich business; they've scraped off the "E & Js" and pasted in Lilo's, which is the new name of the place. Looks like a quick "buy the business, replace the logo" deal.
Review 8/4/12
E&J's is the most hyped Sub Shop in the history of South Florida. I've never read so many posts about the owner of a sub shop in my life; it's owned by restauranteur Burt Rapaport, as if it matters who owns it. It's cold cuts for pete's sake. It's actually a negative to know that he owns it; because the difference between a guy just trying to earn a living and a margin-conscious big shot is an expectation that prices will be too high for what you get. But I was brunching at Deck 84 next door, also owned by Rapaport, so I figured I'd check them out while I was parked.
This place used to be the Old School Bakery, a place I knew nothing about. None of the usual suspect chain sub shops have a location in Eastern Delray Beach, your other choices are Sandwiches by the Sea and The Shack. Neither is great, but this place is too far to walk from the beach or the main bar area and parking on the street is scarce.
The place is modern metallic, and the countergirl enthusiastically took my order for a loaded small Italian, with the peppers on the side.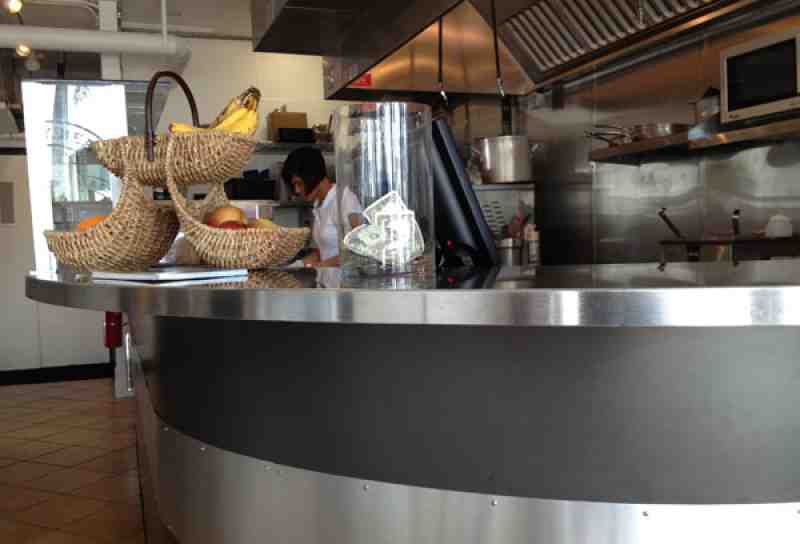 I got the sub to go, and didn't open it until I got home, about 40 minutes later.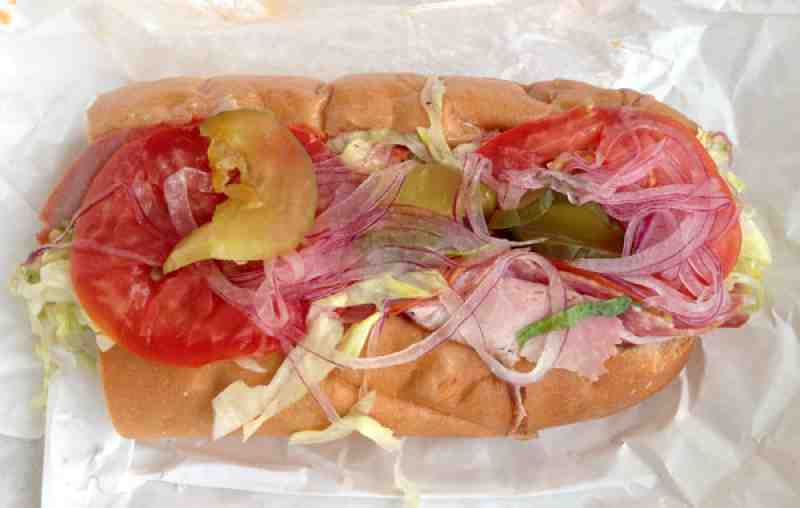 A pretty good looking sandwich, although small for $7 (prices include tax). LaSpada gets the same price for an 8" sub; here the small is 6". So it's 33% more expensive.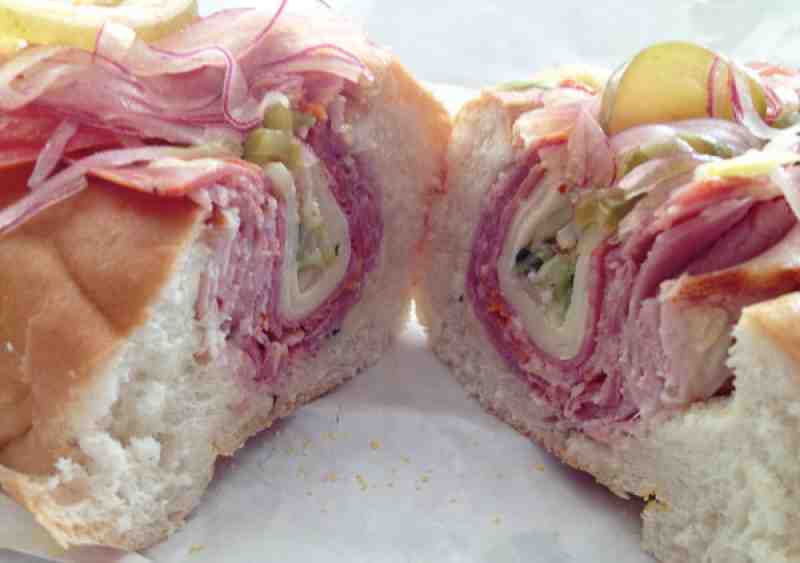 Length isn't everything they say, and the issue here is that these are very narrow rolls; like split hot dog rolls. There's isn't much room for "stuff". A couple of pickles, some lettuce and tomatoes and onions on top. Their menu says that they have hot cherry peppers, but the container they gave me were probably jalapeno peppers; they were way too hot to be cherry peppers. One of the reasons I always ask for them on the side.
The cold cuts were good quality and it was a good tasting sandwich; it didn't have the intense layered flavors that a great Italian Sub has, there was very light mayo and mustard on it. Not a great value either; but at least as good as the other 2 choices on the Avenue.