Description
I got the idea to have some Cuban today, so I thought I'd take a chance and see if Hemmingway's was open yet. They have no WWW presence; it's like a restaurant in the 90s that just opens and it's there.
But when I got to the front door and saw the menu, I see that it's an Italian restaurant. Hemmingway lived in Paris and had a home in Cuba, so I'm not sure how we were supposed to guess that this was Italian.
The menu seems boilerplate and very uninteresting. I opted to go somewhere else.
************
Don's and Don & Vinny's and Don and Sal's era is over. Hemmingway's Bistro coming soon.
This shopping center is a disaster; this Publix closed and opened a bigger center across the street, and you can hardly tell that anything is here. Clearly the landlord has abandoned the tenants: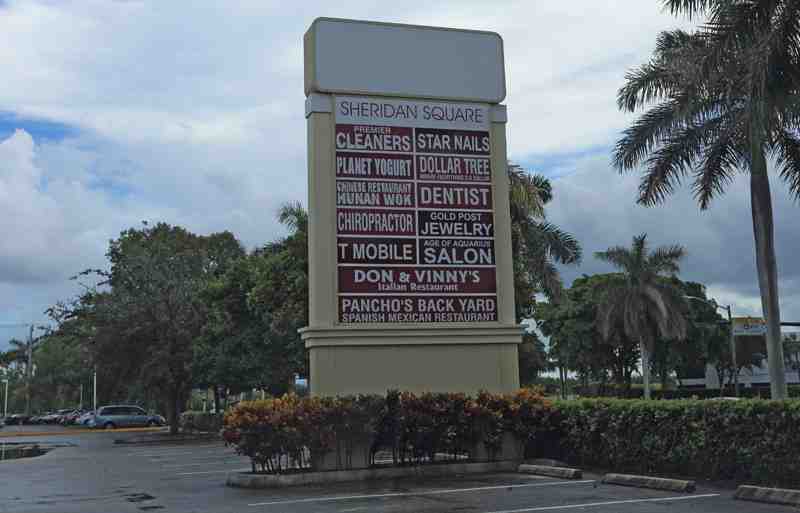 This sign hasn't been updated in quite a while. Pancho's went out of business a year and a half ago, and Don and Vinny's has been gone for years (it was subsequently named Don and Sal's and then just Don's).
There's a French restaurant with this name in Chicago, but it seems unlikely this is related. I'm guessing Cuban this is food.