Critic's Review
Is $4.25 really a good price for a slice?
Review 4/10/10
Pizza Rustica is a small space with just a few tables. There are big square pans with pizzas with different toppings on display where you can choose what you want. They have 6 pies out at any given time.
When is a slice of pizza worth $5? I don't know the answer to that. But that's what Pizza Rustica charges. Granted its a unique slice. They claim that their square slices are the size of 2 regular slices, but I don't think so. Maybe 2 slices of a 14" pizza. Its certainly bigger than 1 slice, but not worth $5.
The crust is sort of deep-dish; its not quite sicilian and its a bit thicker than a regular Neapolitan pizza. The crust is a bit well done to the point of being a bit crunchy.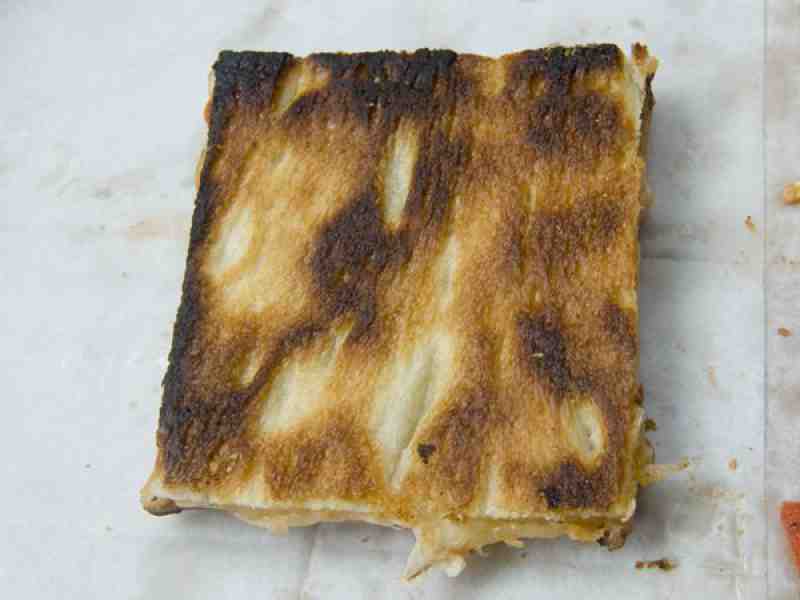 I'm not sure if they even use sauce; it just seems like tomatoes and cheese on the crust with whatever topping you want. The sauce doesn't have much taste. Its not bad, but it doesn't really taste like pizza. But its nothing I'd throw away if I was hungry.
Of course when I'm hungry I would go somewhere else. Pizza Rustica isn't my kind of pizza.