Critic's Review
Piazza opened yesterday, and I stopped in with the thought of possibly grabbing a bite. Without knowing the menu before going; it was a shot in the dark. I ended up leaving without ordering anything. They had a menu on the front door; what I saw was an absurdly priced, typical Italian menu; $2 worth of food for $18 (Rigatoni with tomato sauce) and $3 worth of food for $24. (Chicken Parm). $14 for a caesar salad or a bowl of pasta e fagioli. Ridiculous. No lunch menu.
But the prices aren't what kept me from sitting down. It was the dining room. Better than Mango's Disco, but still pretty creepy.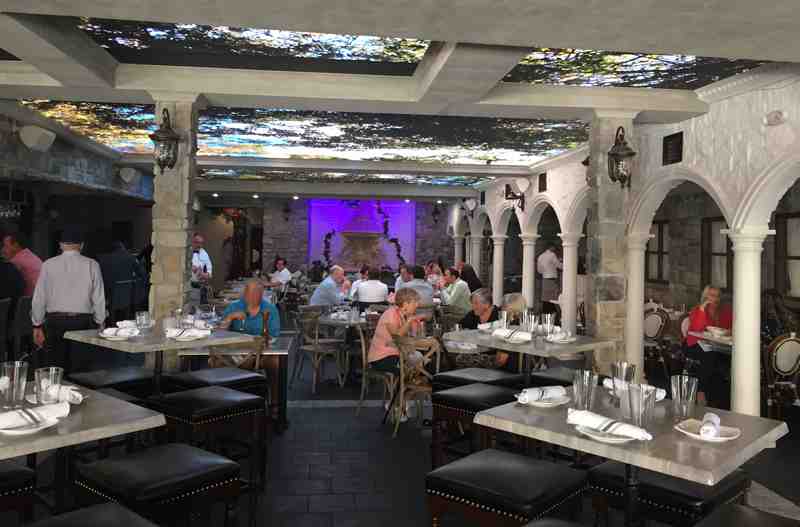 I didn't think they'd seat me at the fancy booths behind the pillars, and I didn't want to sit in the middle of the room. I also didn't think the bar looked very comfortable.
They've split the room and there's another creepy room that's yet to open that will be their "fine dining" restaurant, where the cost/price ratio will probably be closer to 12x.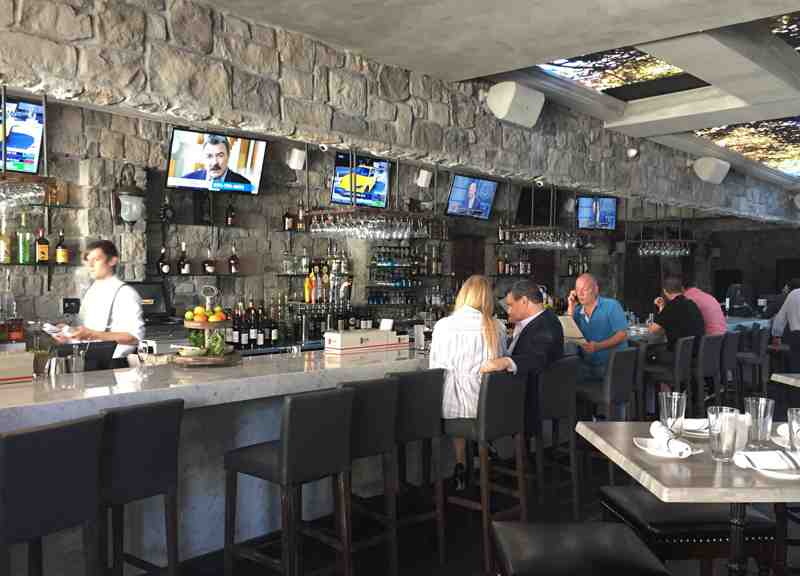 The bar area is dark and the smallish 2012-style TVs are high on the wall, as if they're there just to be there but they didn't really want TVs. Outside is also a bit weird; there's 1 table and a bunch of bar seating that faces las olas; so you can feel like you're eating at a bar, but you're really not.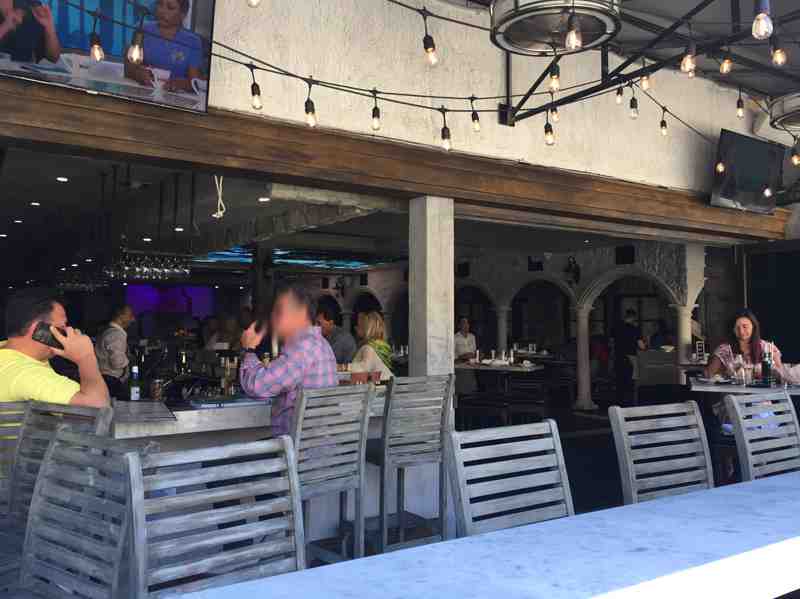 I was engaged by 2 employees that were very friendly and helpful. I didn't really want a drink and I was wary to try one of their small plates. I figured if I had to pay dinner prices maybe I'd try coming back in the evening.
The crowd was particularly Goomba today; probably a lot of friends of the owners as they just opened yesterday.
Conclusion
The owners of this place also run Casa Calabria, a place where I once had a terrible bowl of pasta. The same dish is $6 more here. We now have so many Italian restaurants on Las Olas it's downright laughable: Luigi's, Luigi's Tuscan, Bossi's, Caffe Europa, Noodles Panani, This place, Timpano with Talento and Tuscan Prime opening in the Spring. The one's I've tried all suck. There's so many places to get a $25 chicken parm.
The chances that this place has tomato sauce better than I can whip up in 10 minutes is ZERO percent, so there's nothing that excites me about this. After a really bad experience in their other restaurant I have low expectations all around.
Previous Musings
2 years ago, a couple of dudes got the idea to open a south beach style restaurant/club on Las Olas and it flopped immediately; anyone who actually lives here could have predicted it at the concept stages. One of the partners is trying again; taking on the guys behind Casa Calabria and the defunct Tokyo Blue. Tokyo Blue was a joke and I wasn't impressed with Casa Calabria; they're both hotel restaurant that don't have to try hard to get the captive audience hotel guests.
They call the concept a "Town Square"; the restaurant will be split into 3 distinct sections with different ambiances; a clubby space in the front with small plates and live music (The Club), a patio with a fountain in the rear and a formal dining room only open for Dinner.
They want to make you feel like you're in Italy; when have we heard that before?
When is someone going to try to open a restaurant that doesn't have bad, overpriced food? I don't want to go to Italy.
This idea of course is better than Caffe Europa next door and Louis Bossi down the block and Tuscan Grill Across from Bossi's and the new Tuscan Prime opening in the Grille 401 space.