Critic's Review
Angelo's is a small storefront in the Harbor Shops shopping center a few doors west of Publix. Its has the look of a pizzeria, with slices on display and a low counter in the rear, but they have nice, wooden tables and chairs that make it seem a bit nicer. The old word decor adds to the ambiance, along with the deep, italian accents of the owners.
They have 18" pizzas here, and they use the 18" pies for their slices. They also have slices with toppings, so if you're shopping and you want a slice of pepperoni; they have it here. Angelo's is a bit on the expensive side; its $14 for a plain cheese 16" pie and $16 for a plain cheese 18" pie. They do have coupons in the "Best of Fort Lauderdale" mailer so if you have that lying around clip it out.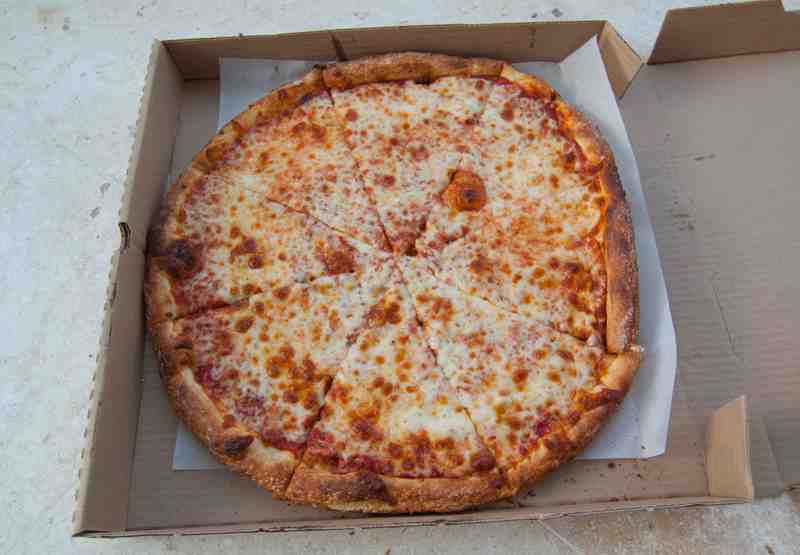 I like the pizza at Angelos; the sauce and cheese have 5 star taste, but the crust is a bit chewy for me. I don't want to use the word cardboard, because its better than that, and its certainly edible. But I'd rather not have to work too hard when I eat a pizza. So 3 stars it is.