Critic's Review
The For Lease sign says it all; St Tropez Bistro is closed. With Voodka opening just across the street, the Euros now have somewhere else to go.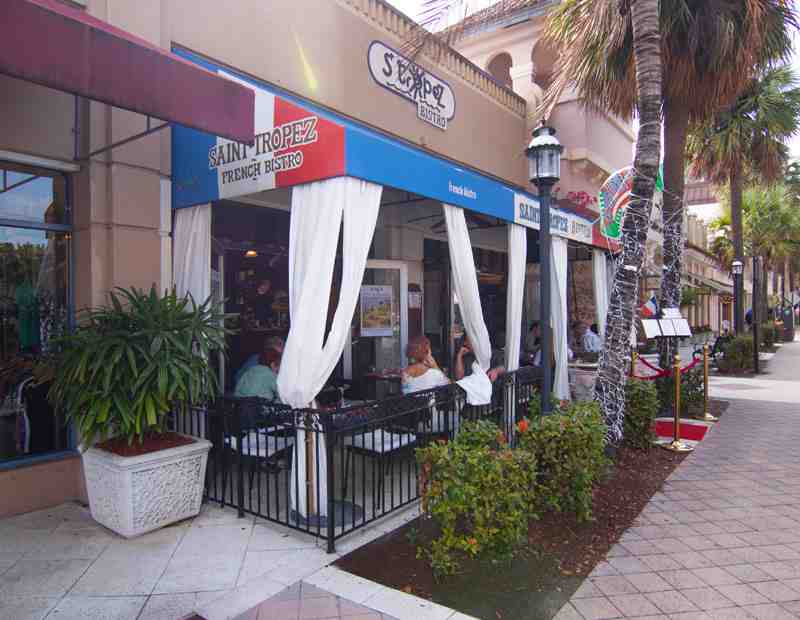 Review 3/6/2010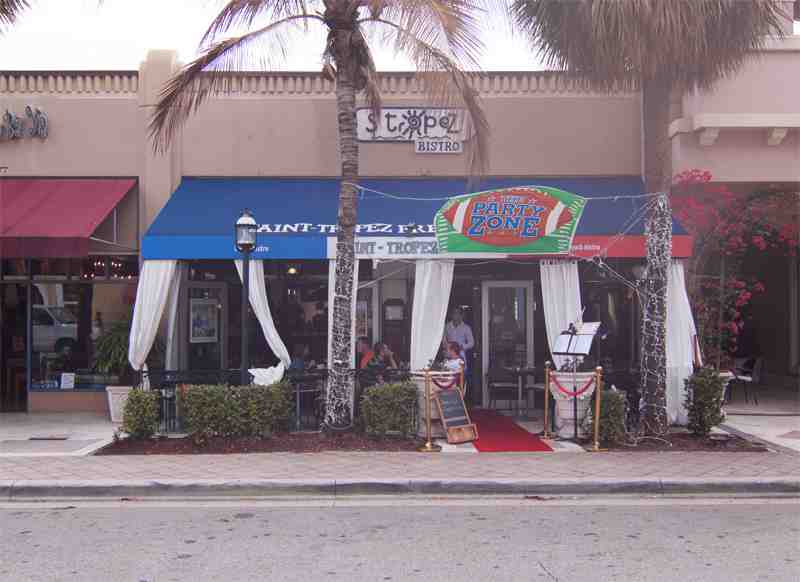 Formerly Cafe Blu, Saint Tropez Bistro boasts of French Chef Thierry Smits who worked in the White House for Jimmy Carter. The problem is that chef Smits left the place in October 2009. Its been all downhill since.
The place is decorated in old-world clutter. There's ink-jet pictures hanging all over with big-time celebrities like Kin Shriner. There are packages and empty boxes behind the bar. There are no TVs. There's all sorts of Euro-garb randomly placed throughout the room.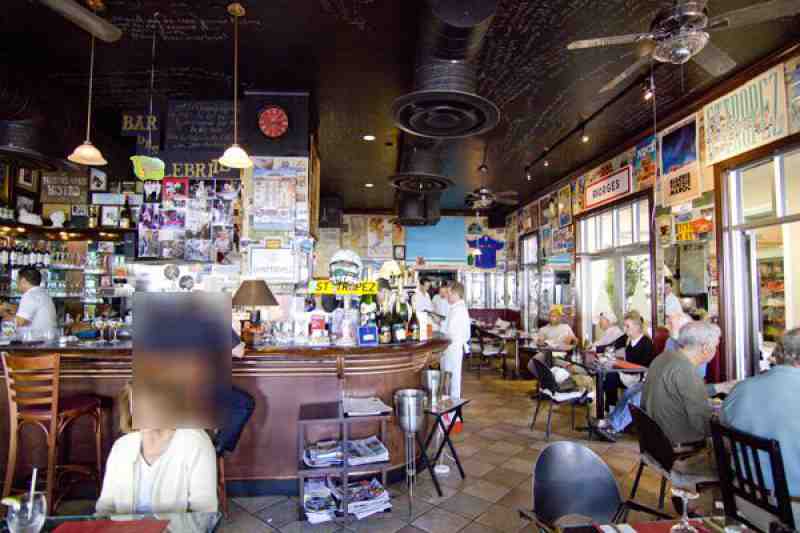 The owners who work the place don't speak English well, so there's very little banter. It makes the place seem unfriendly. You don't want to come here when its busy. Its just chaos. Sitting at the bar is painful. They don't have a service area; they use the entire bar for bar service. So there are glasses everywhere, servers squeezing in and out and there's ice sliding across the bar. The tables are small and cramped. Outside is the only semi-comfortable spot. Of course everyone wants to sit outside.
Of course none of this would matter if the food was great. But its really not. Avoid escargot served in a nasty tomatoey sauce; French onion soup is reheated and they don't remove the Bay Leaves; your first bite should never be a bay leaf. Cheese is burned; there's no gooey goodness that to me is the best part of French onion soup. Bread is served toasted; why would you toast bread unless it was stale? French fries are undercooked.
To add insult to injury, they serve tap water, rather than the filtered water you get at every other restaurant in Fort Lauderdale. Even lime can't kill the chlorine taste.
I thought about revisiting this place, until I checked out their menu and saw that they're charging $23.50 for Mussels with French Fried, and $9 for French Onion Soup. They claim on their website and on opentable to have been voted "Best French Restaurant' by some online dining guide; but don't be fooled. I don't know one person that thinks that this place has ever been a very good restaurant.