Critic's Review
When I was a kid growing up on Long Island we used to chip in for gas and head over to Trotta's Pizza in Smithtown; they had square pizza that wasn't really Sicilian; it was thinner than Sicilian but it had the crispy, caramelized edges that transformed the usual throw-away crust into the entire point of the slice. We went in there stoned one day, and my friend asked for a root beer. "We're out of root beer", the owner said. "What else do you have?", my friend asked. "We have Coke, Sprite and root beer", said the owner, obviously reciting from rote memory. "Ok, I'll have a root beer". I think we laughed for an hour. I guess you had to be there.
Now that I'm more calorie conscious I don't usually go for the square pizza, so Jet's isn't usually on my radar. They also have round pizza, but getting a round pizza slice at Jet's is like getting a salad an McDonald's. For years they've been located in the center by Whole Foods, but now they've moved to a larger, standalone location on Oakland Park blvd.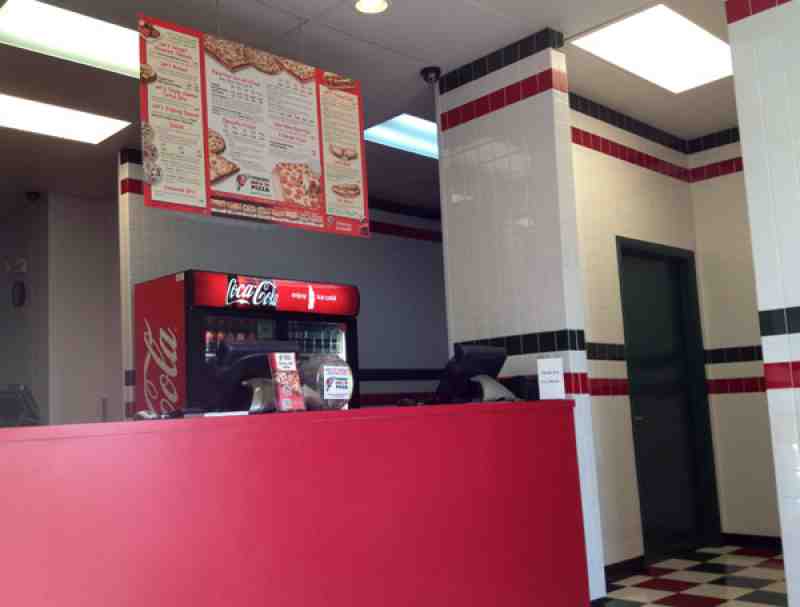 The old location was a narrow, tiled hallway with a counter on the end. Not a place for dining in. I guess the tile part of the Jet's thing, because they've rebuilt the bathroom-like walls in the new location.
There's a room with tables so you can more easily eat in now. I ordered a slice, and the counter guy informed me that it was square, which they didn't on my last visit. He said that they didn't have any slices and that a pie was coming out in "5 or 6 minutes". Ok, not too bad. So I sat on a metal bench and waited.
15 minutes later, still no slice. I was thinking that a guy who makes pizzas all day long knows exactly how long it takes to cook a pizza, so he must have known that a pie wasn't coming out in 5 minutes. He must have just put it in. 17 minutes later, the slice came out in a bag.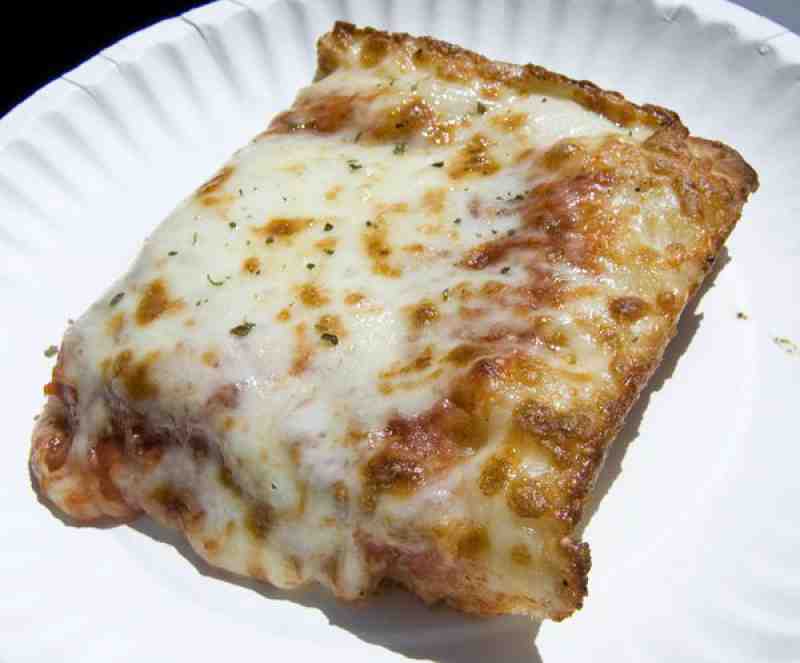 The slices here are hearty; 1 slice is enough for a good snack. The sauce and cheese is ok; this particular corner only had about an inch of the crispy good stuff. It's a decent slice, but it's more bread than I want. They lose a service star for BSing me about how long I'd have to wait.