Description
This seemingly cursed location finally has a new tenant; and a curious one at that. Roast beef sandwiches that seem to be targeted to Millenials; sort of a cross between Five Guys and Arby's; Burger Fi with Roast beef instead of burgers.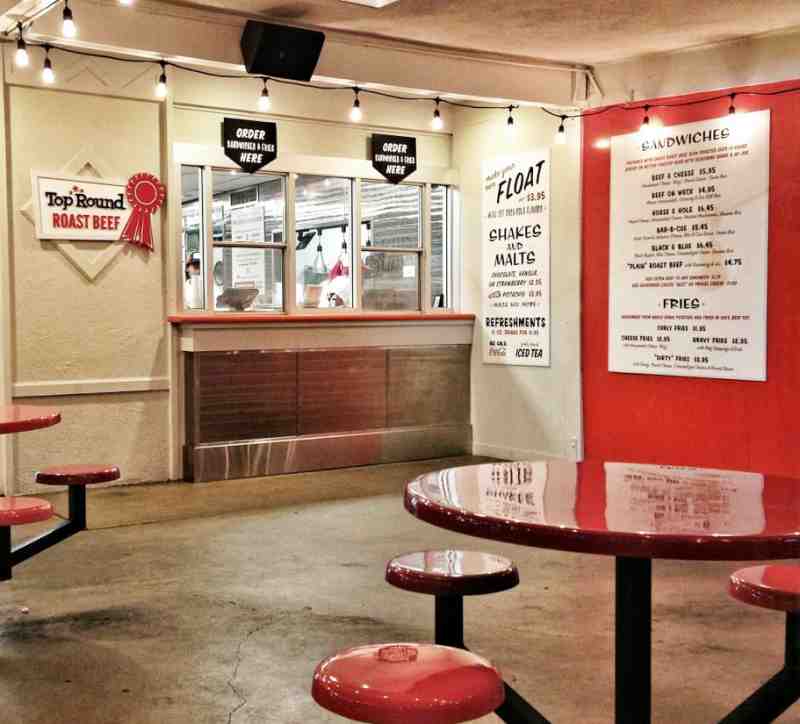 For those of you under 50, Roast Beef is a food that people used to eat in the 1970's; a cheap cut of meat slow roasted and sliced very thin; my Mom used to serve it with McCormick's mushroom gravy. Today you mostly see top round labeled as "London Broil"; just as you see short loin labeled as "NY Strip"; mainly because it sounds better than the actual name. Families on budgets still buy this cut (as they do bottom round and rump roasts), you'll rarely see it in a restaurant. The "French Dip" has been out of favor for decades. Even Arby's is pushing Gyros and Brisket; understanding that roast beef on a roll isn't familiar to modern palates.
One thing it has going for it; it's fairly priced compared to the craft burger joints.