Despite massive construction and shiny new bike paths, Fort Lauderdale has effectively been snubbed by the 2020 super bowl planners. Just days before the big game, I wasn't able to find 1 hotel that's sold out.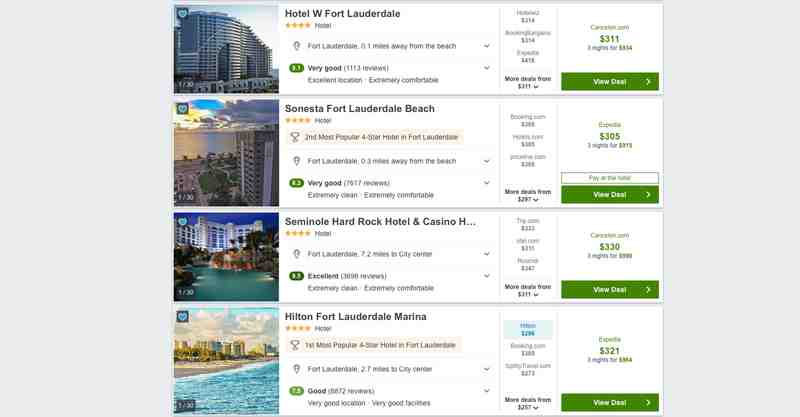 Even the Hard Rock hotel has rooms, and they're not that expensive. Hard Rock stadium is of course where the Super Bowl will be played.
The last time a superbowl was in Miami, The New Orleans Saints stayed in Miami Beach and the Indianapolis Colts stayed in Fort Lauderdale, with the NFL setting up shop in the Westin Beach Resort. The city was hopping. There were several major Super Bowl parties, including the Maxim party in the YOLO courtyard. This year; nothing. Las Olas was dead just days before the event. There's a bunch of Hotels trying to host pretend events; but they're not real Super Bowl parties. Dennis Rodman will be at the Ocean Manor; which means that he didn't get any other offers.
My guess is that event planners were turned off by the ridiculous construction this summer at the Beach; the traffic due to construction was untenable. What's sad is that the Beach isn't going to be any better because of it; building parking garages and hotels doesn't increase the appeal of the beach. You're still stuck with a strip of bad venues run by the same bad actors that have run them for the last 20 years.
In 2010, this New York Times Article appeared touting the expansion and re-emergence of Fort Lauderdale as a destination worthy of accommodating a major event. 10 years later, the city is completely snubbed. You have to wonder what the city planners are thinking.