Critic's Review
With the Giants playing on SNF and a presidential debate, it was a good opportunity to get a pizza. I used to get a pizza every Sunday night; a ritual continued from my routine on Long Island. But the pizza down here sucks, so I gave up the practice. Paying $16 for garbage isn't worthwhile or enjoyable.
I hadn't been to this place in years; the "review" on here was from before I started taking pictures, which was a long time ago. I stopped at Trader Joe's for a few things, and called in the pizza from there. I like to get there a bit early so I can get an interior photos.
The place hasn't changed a lick in 7 years; same old wood and green vinyl that was in back in 1982. It wasn't quite ready when I got there. The guy working the counter was wearing a Yankees cap, so I assumed he was a Giants fan. But it turns out he's a Jets fan. Too bad for him.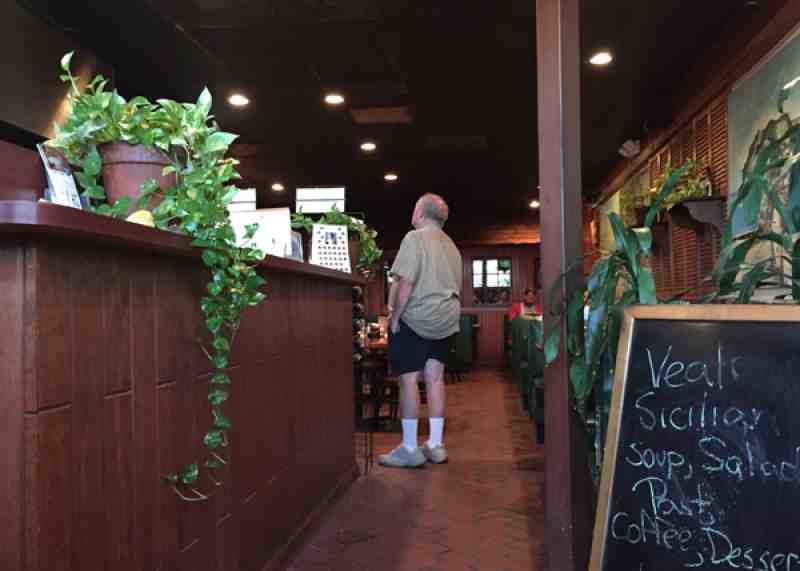 When the pie was ready, he told me I owed him $15.90 for a half sausage pizza, which was 25 cents more than their online menu. Something went up. No itemized bill so I can't say for sure.
I didn't open it up until I got home. Not a bad looking pizza. I thought this place had 18" before, but nobody wants to make real pizza down here. Dopey people are willing to pay the same price for 20% less pizza, so why bother?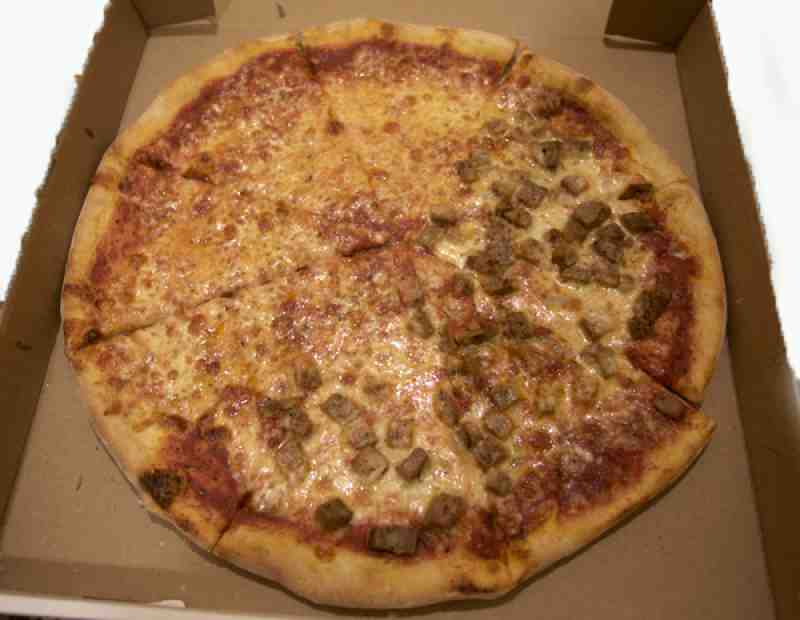 The proof of the pizza is in the taste,of course, and I give this pie a mixed review. The cheese and sauce had potential, but the crust was leathery and the sausage wasn't the good kind.
Conclusion
This is one of those old Fort Lauderdale places that rely on old-time customers paying more and more for the same basic food served 20 years ago. Dated decor, standard menu. Which would all be fine if the pizza was the same. But as prices go up, the amount of cheese and toppings goes down, making for yet another place with barely edible pizza in Fort Lauderdale.