This place was renovated; but I think they're tearing down the building or something now. The place looks closed. No sidewalk furniture anymore.
Review 7/4/9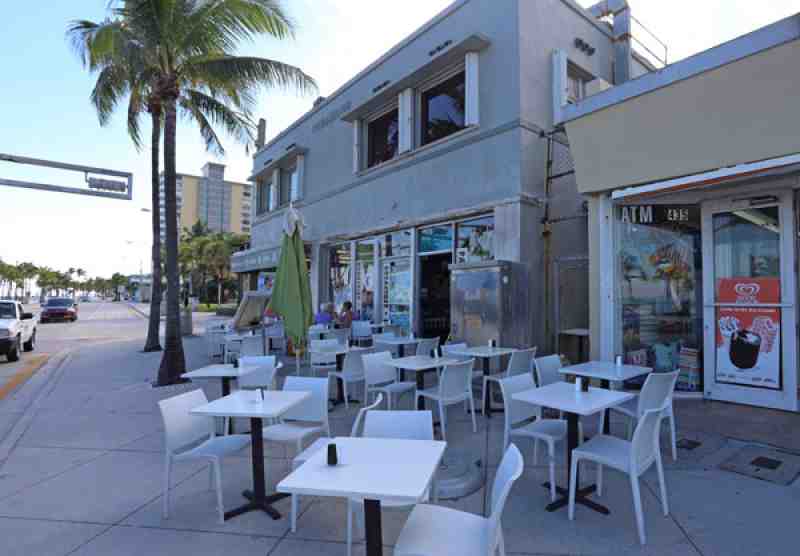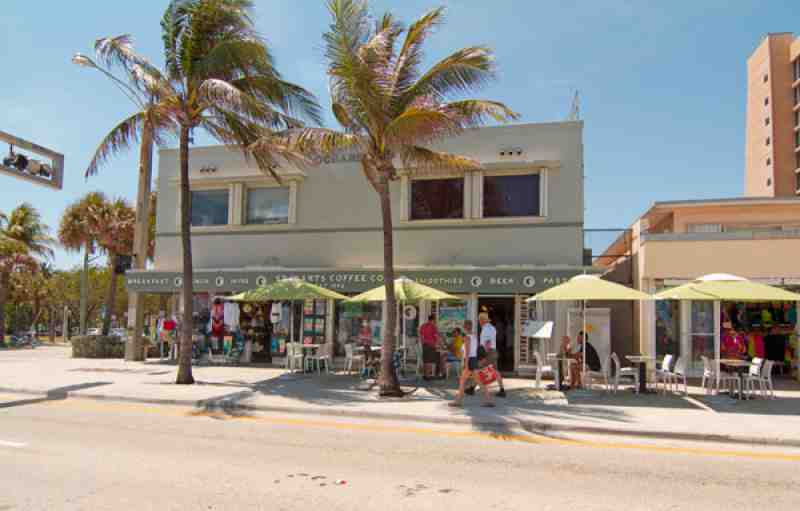 St Barts is what coffee places used to be like before Starbuck's and Panera. You walk in and a big fan is blowing, probably because they're too cheap to use the A/C. A small dingy place, there are pastries under the counter, and an older couple, probably the owners, welcoming you (and hoping you buy a lot of stuff). I just wanted some coffee, small. Their disappointment was obvious. On a makeshift counter, you have the choice of half and half or half and half for your coffee.
Outside, a disorganized array of cheap resin tables, some broken, most dirty await. The view, however is stunning.