Critic's Review
They've re-branded the place as Gyroville (previously Mr Gyros), but it's the same place.
In the corner of a mall whose main purpose is to feed nearby office workers is Mr Gyros, a small storefront with a grill, a counter and some tables and counters. Their menu is small; the concept is make your own pita, bowl or wrap with a limited number of ingredients. I don't have time to experiment, so I ordered a traditional Gyro with Tzatziki and light on the onions.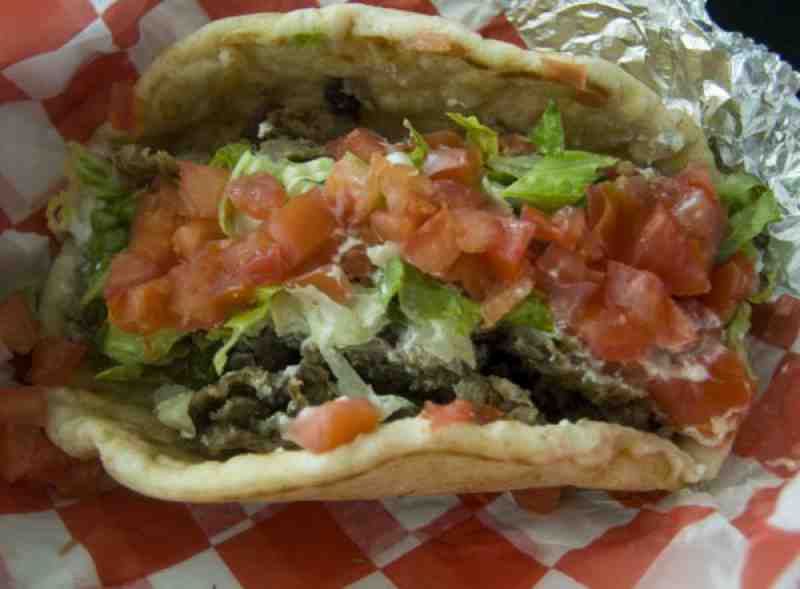 Well the two young guys who work this place seem nice enough, but they just don't give me the confidence I get from a place like Greek Express with a real greek guy sweating over the grill. They have a flat grill here, no open flame, but its really worse than that.
That sandwich looks pretty good, but its flawed. First, light onions doesn't mean no onions. But the real problem is that everything is chopped, even the meat. Shredded lettuce, diced tomatoes and chopped meat. It just doesn't feel like a real Gyro, where you have to fight to keep the tomatoes and the onions in the pita. And the Gyro meat doesn't fall out because its crumbled. The Tzatziki tastes like plain thick yogurt; I couldn't taste any garlic at all.
And who puts lettuce on a Gyro? It's just not Authentic; nor it is that good.