Critic's Review
Bamboo Noah's is a little place in a strip mall that looks more like a corporate dining room than a restaurant. The orange plastic chairs and cheap tables are reminiscent of a school classroom. The furniture is supposedly recycled, but I can't think of a reason that I care if the plastic chairs are first run plastic or recycled. The have a big menu behind the counter and a blackboard with the daily special by the counter.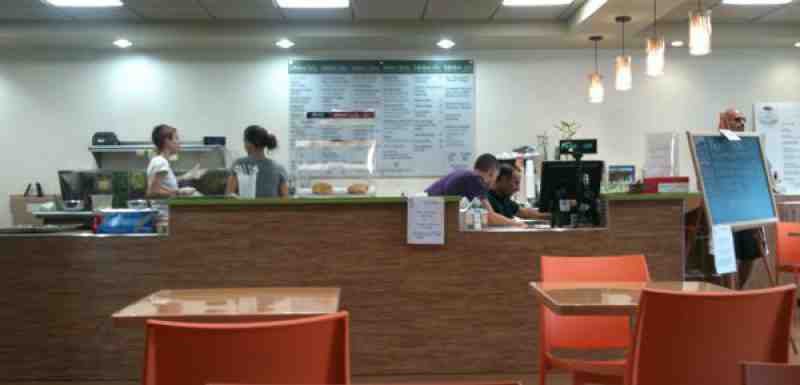 The first thing that I noticed is that they've raised their prices and they haven't updated their web site. Their website has some of the "grill and wok" tems at $7 and others at $8; with small sides at $3 and large at $5. Now all of the grill and wok items are $8 and they've raised the price of the sides to $4 and $6 respectively.
You can also get a combo with 2 small sides for $13 ($1 more than their web site indicates). I ordered the skirt steak with sides of chicken chili and asian slaw. After about 10 minutes the food was ready.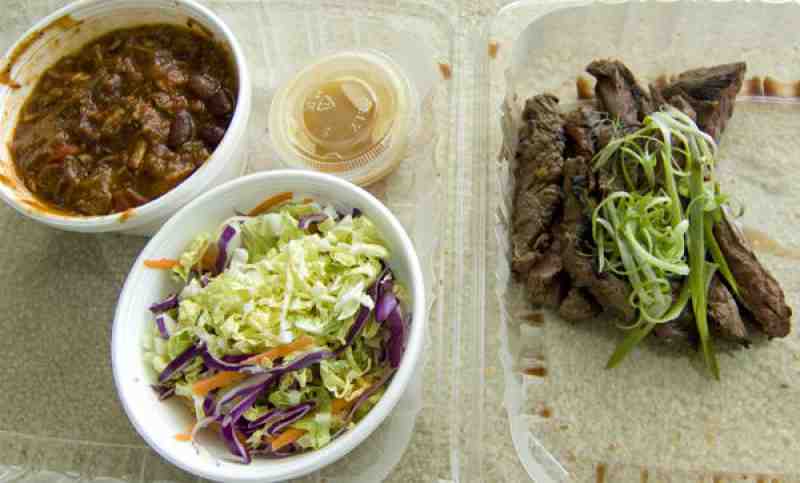 The skirt steak was a smallish 5oz portion but was well prepared and had a nice flavor; the chicken chili is also very good. The asian slaw was a disappointment at a number of levels; first the dressing is on the side. Cabbage slaws are pre-marinated for a reason: to take the bite out of the cabbage and to allow the flavors to meld. I didn't care for the dressing, and 3rd, a small portion of cabbage with a thimble of dressing isn't worth $4 particularly in a little place like this.
My impression is that the food is pretty good but its too expensive for a place completely devoid of ambiance or service. Its a price you might expect to pay at a restaurant; but too high for a little take-out place. $8 for 5oz of skirt steak is $25/lb. They should give 8oz for that price. I think what we have here is a classic example of a bad business owner. You don't raise your prices in a bad economy; you figure out a way to cut costs and create value for your customers. Perhaps throwing in some veggies with the skirt steak for $8.99 to make it a meal, or a grill/wok item with 1 side for $9.99. The truth is, for $13 I can get a full lunch at a sit-down restaurant with service just about anywhere.