Critic's Review
Johnnie Brown's is like the Elbo Room in Fort Lauderdale; as the neighborhood grows more upscale all around it; Johnnie Brown's remains the same.
Let me start off by saying that I'm not a fan. The place is uncomfortable. The aluminum chairs are uncomfortable. The bar is some sort of faux plastic. The tables are wobbly and too close together; and most of the people here aren't the kind of people I want to be real close to.
In the evening, they have live music; on Thursdays they have an Elvis impersonator, and the place is usually jam-packed.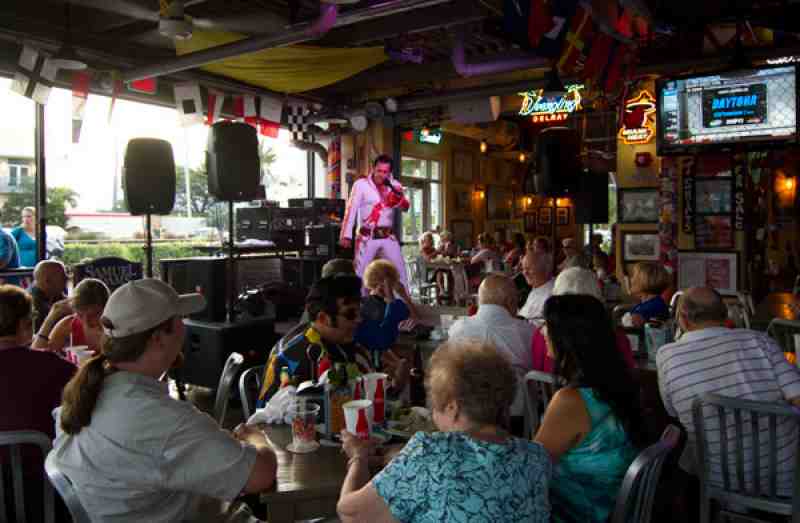 The best thing about Johnnie Brown's is the music; it's classic rock all the way. You won't hear any Bee Gees or Techno here. They have plenty of big screen TVs; one thing in the place that isn't old and crusty. There are tacky signs all over; it's Hooter's without the girls.
A lot of people rave about the chicken wings here, so I had to try them.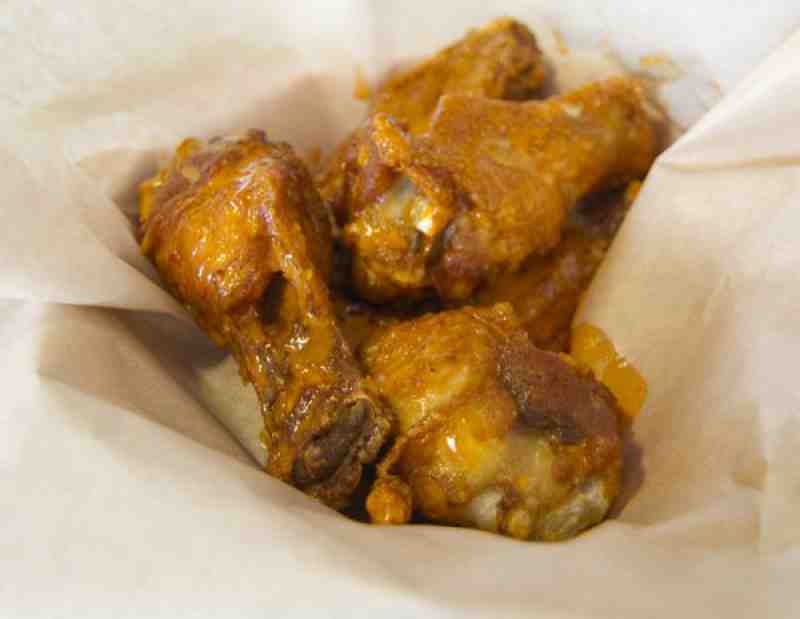 The sign says "These aren't Parrot Wings"; I guess I don't understand what that means. I thought that meant that they were big, but these wings aren't big. There's nothing special about these wings; they're just fried bare and then they pour some hot sauce over them. There was no flavor baked in.
This place is named after Addison Mizner's pet monkey, so there's likely a lot of things about it that us Northerner's don't quite get. But there are too many better places nearby to put this place in the loop.